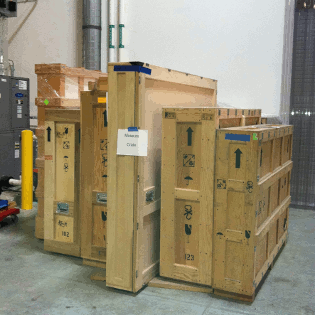 For Acclaimed Movers, moving is an art.
Helped move many pieces for several art museums in Los Angeles.
Highest quality packaging used.
Do you have art pieces that need extra care?
At Acclaimed, we like to think of our moving process as a type of art of its own. We know how important it is for a client to have peace of mind and to know that their art is being handled with care. That is why at Acclaimed, we pride ourselves on being a premier art moving company with the necessary training and tools to get the job done right. We have moved many art pieces for several museums across Los Angeles. Whether you have family heirlooms or multi-million dollar works, our experts will take care of them from pickup to delivery.
Our art movers are highly trained professionals, educated in the proper techniques of transporting artwork, small or large. We use the highest quality packing and protective equipment to ensure your pieces will be delivered in the same flawless condition they were picked up. After the secure transit, your pieces can begin to fill your new home with the same warmth as before.
At Acclaimed, we don't want you to stress and worry; we want you to be confident that your pieces will arrive as they are meant to be – in beautiful condition. We aim to make all customers lifelong business partners and this is why our art moving service is as meticulous and awe inspiring as an artwork itself.